Hoog Design
Exclusive Kitchen Design 01
14 Juni 2021
From an Amsterdam milk factory to a completely transformed luxury loft flat. This project demonstrates one of Kabaz's unique undertakings. The Gooi region-based, full-service architecture firm has gained a reputation for realising high-quality, total concepts in which the use of natural materials, grand gestures and exciting contrasts play a central role.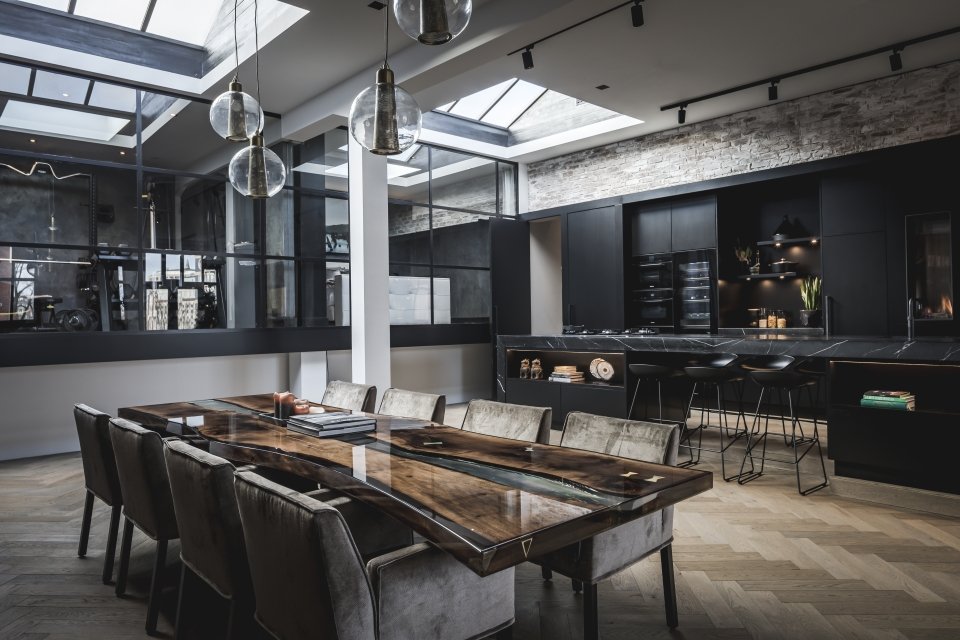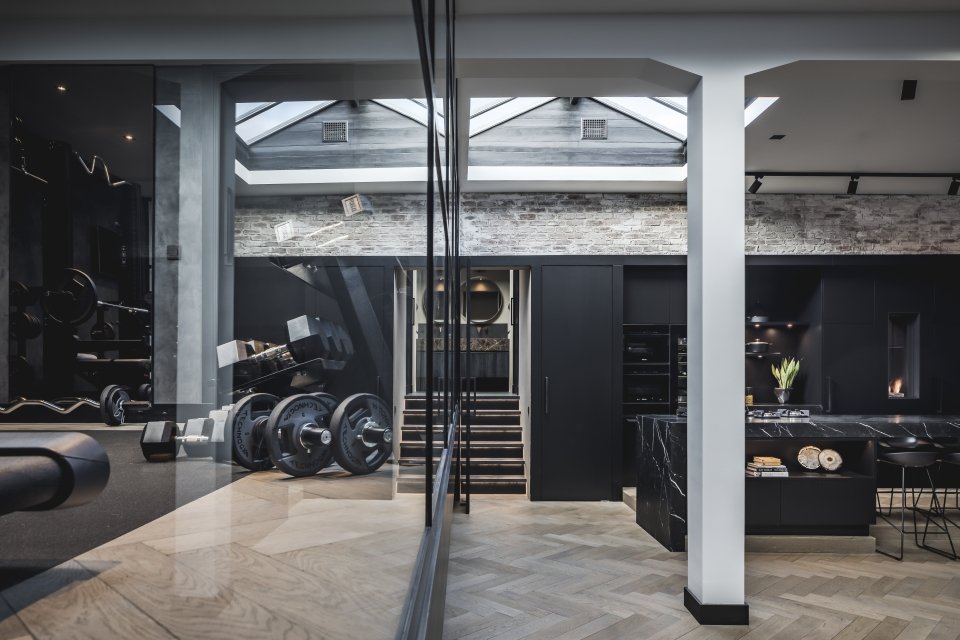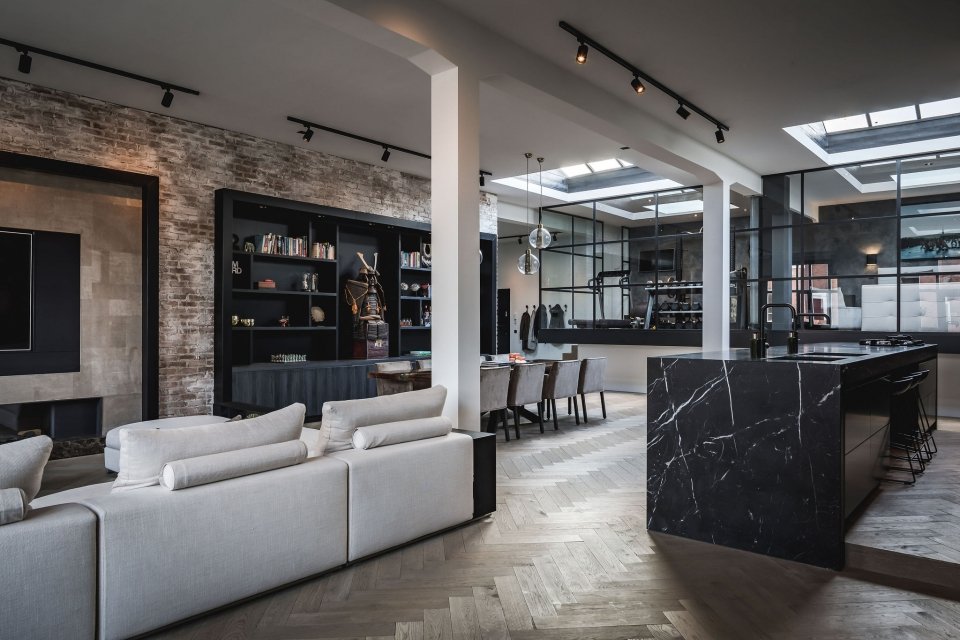 The result can always be described as a harmonious whole with an exciting touch.
In this project, the industrial character has remained intact, so the heritage of the building is still palpable. A wonderful contrast has been created through the combination of luxurious materials and surprising design elements. The eat-in kitchen is the focal point of the open-plan loft design. From its bar, you have a view of every room: from the dining room and adjacent living room to the gym and bedrooms. All the flat's major features are thus intertwined. The austere design language and use of dark colours contrast beautifully with the more industrial elements, such as the masonry. The design itself also plays with exciting contrasts, such as the combination of open and closed forms. For example, thanks to the openings that have been created, a bar element with seating areas on both sides has been integrated into the robust island. And the tunnel fireplace offers a surprising view into the walk-in closet.
In short: an eclectic penthouse where style and function merge seamlessly into a unique, unified concept.