11 November 2021
Kabaz transformed the interior and exterior of the existing villa into a place where luxury, comfort, tranquillity and experience optimally converge. The renowned (interior) architecture firm from the Gooi region also signed on for the design and realisation of an extension to the existing house. In this way, the villa was upgraded with a basement and a garden with a swimming pool and a luxury pool house.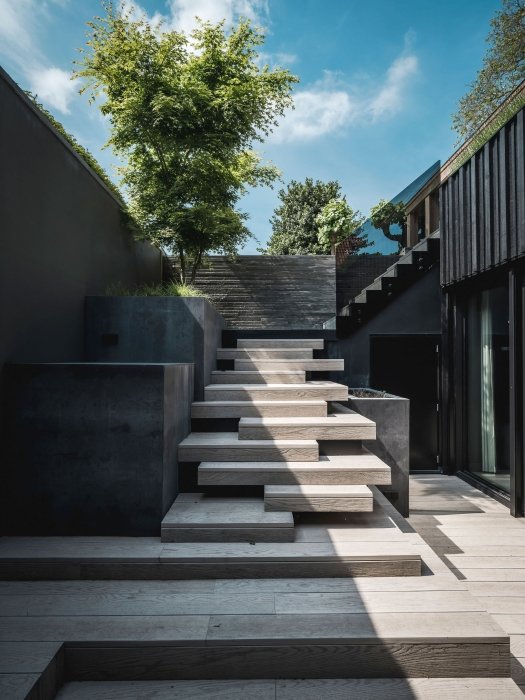 The new, custom-made interior warmly welcomes you the moment you walk into the entry hall. The stained-glass windows – a characteristic element that has been retained – and the artistic and custom-made chandelier by Brand van Egmond lend colour, warmth, depth and tension to the space. In combination with the completely dark hall, this creates a unique interplay, a single entity.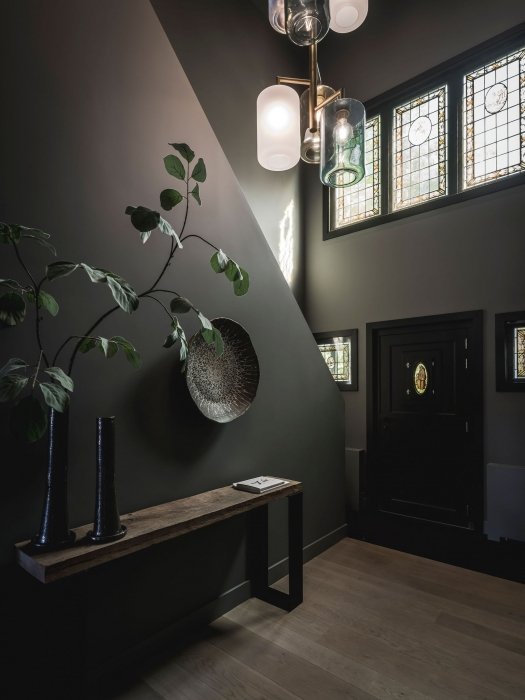 Stylish custom-made furniture, rich fabrics, natural materials, the custom-designed lighting plan by Kabaz, expressive art and a soft colour palette create an inviting atmosphere in the living spaces on the ground floor. Because the fireplace has been positioned in the dining area of the kitchen, the living area, which is important to the residents, has an open character and – partly because the natural stone on the wall in the dining area has also been used in the kitchen – the two areas are connected. Kabaz designed the private domain of the residents as a large suite on the first floor, where they can retreat and enjoy ultimate luxury. One particular eye-catcher is the free-standing bathtub, which creates a unique impression on its framed podium.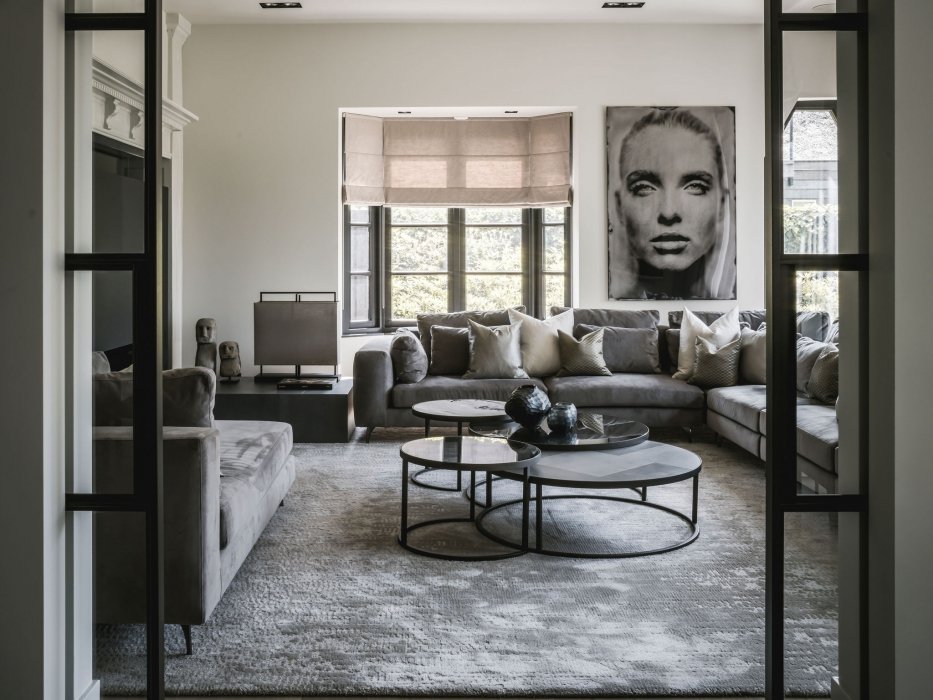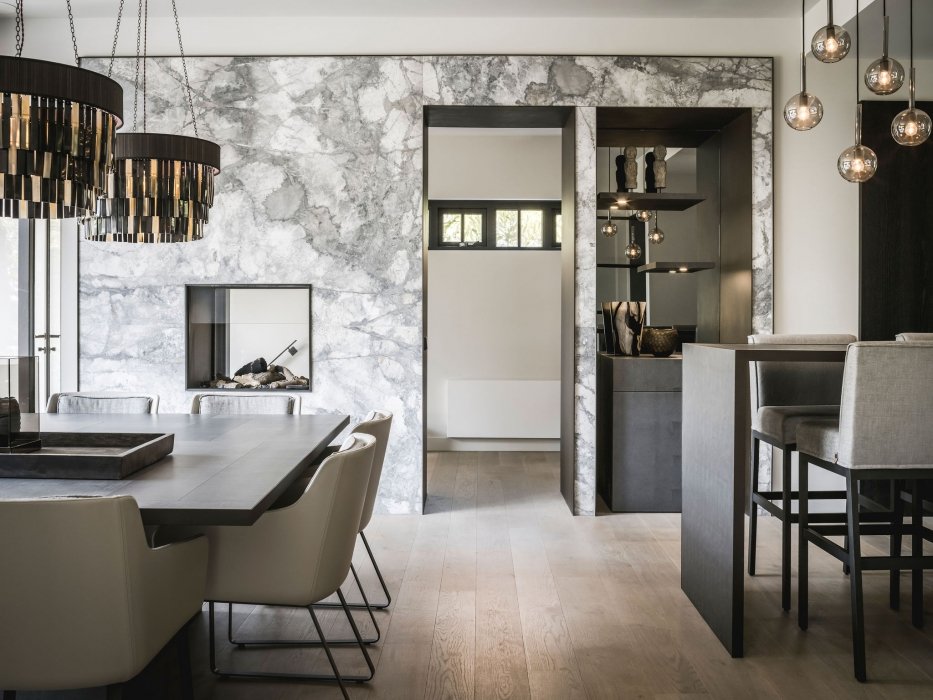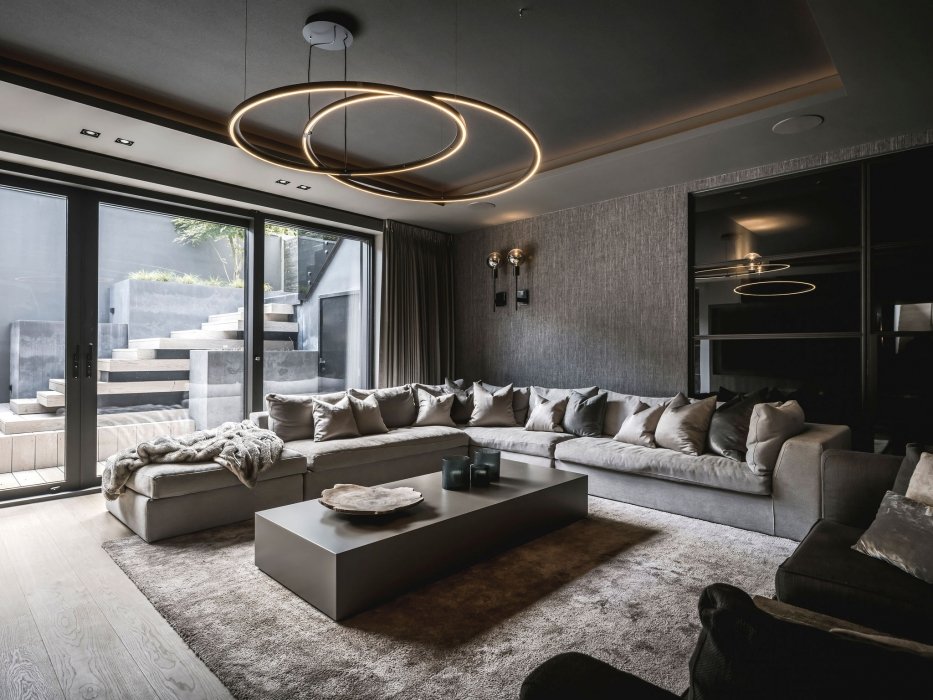 In the basement, the creative firm designed a richly decorated cinema, gym, game room and bar including a wine cellar, in which the Portuguese cork behind the wine bottles creates a special atmosphere. The residents can reach the new inner garden adjoining the cinema and gym through large sliding doors, which allow natural light to flood in. The courtyard garden is connected to the magnificent pool house and the swimming pool. The luxurious outdoor living space, which has been rendered in warm, natural materials, is equipped with an outdoor kitchen and fireplace and is the perfect setting for enjoyable evenings with friends and family. Because the pool has been lined in natural stone in a herringbone pattern, the sunlight beautifully reflects off the water, creating an even more luxurious and warm appearance overall.